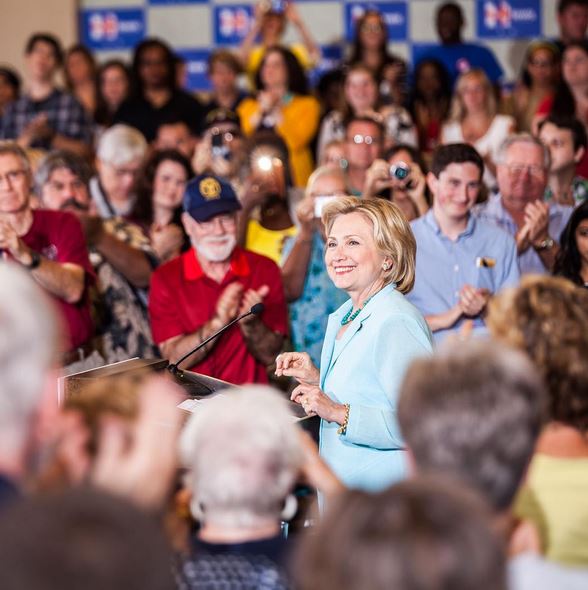 It's almost election year and things are starting to heat up! Want to be prepared for standing in that voting booth come November? We've got a breakdown of what Presidential Candidate Hillary Clinton is basing her campaigning on. Here is a quick guide to help you make the best decision. Hillary's platform stands on her "Four Fights" which consist of the below:
Building an economy for tomorrow
Strengthening America's families
Defending America and our core values
Revitalizing our democracy
Besides making these Four Fights the main focus of her campaign, Hillary has an extremely impressive resume. She has served as Secretary of State, Senator from New York, First Lady of the United States, First Lady of Arkansas, a practicing lawyer and law professor, activist, and volunteer.
Hillary certainly has the experience to make a great candidate, so make sure you find out more about her before election day!