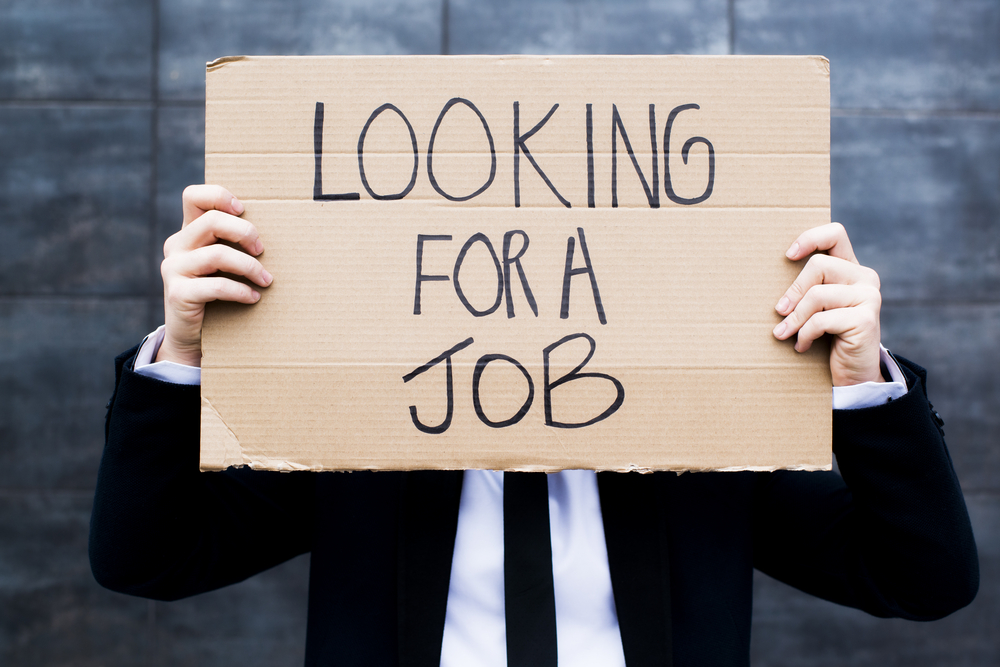 By no means is being unemployed a desirable social status– (as much fun as it is) waking up at noon will soon lose its appeal especially once your bills start stacking up. It's certainly a rough patch of life and one that really tests your mental limits – especially when the unemployment period seems to never conclude.
Here are some tips on how to remain sane during your dark days.
Don't Burn Bridges
**This advice mainly applies to those that are looking to quit or are expecting to be laid off soon.**
Even if you hate where you work, you simply never want to leave the place on a negative note. Having good relations with your past employers is crucial in helping you get the next job; almost all jobs ask to speak with previous employers and you want this conversation to go in your favor.
Next, you want to collect all contact information that you think can help you in the future; your colleagues and clients are part of your network and you never know if they will be able to get you a good set up in the future. You may want to take the time to extract anything you'll need from your work computer and erase any personal information you may have stored, also.
One of the biggest reasons you need leave on a healthy note is to see if you can get a severance package. Companies do not have to offer it, but you may be in your luck granted you have a respectable reputation.
Do Accept What is Happening
Neither are you the first person to go through this nor the last. You need to understand that this can be a very complicated and emotional process – do not let yourself fall into a downward spiral. Surrounding yourself with optimistic and encouraging company is a must.
Don't Withdraw from Your 401(k) Until you REALLY Have to
Your 401(k) is meant to serve its purpose once you retire; leave it alone until then. You simply must not tap into the 401(K) fund unless you've literally used up all your savings and are completely out of any other options (including taking loans from generous friends and/or family members). Before you jump to this idea, see if there are item in your house that are just collecting dust that may be of some value.
Do Rethink Your Priorities
Being unemployed will really show you how quick money can disappear; especially when you have an outgoing personality. To state the obvious, you have to limit your expenses to food and shelter. You will have to make adjustments in your lifestyle. This may mean downgrading various utility plans like cell phone, TV, and internet. Going out for fun –unless it's on someone else's budget – should not even be on your agenda.
Don't Avoid Creditors
Just because you don't have a steady cash flow does not mean you can miss out on paying off any loan payments. In fact not being able to pay is a huge dilemma; you will face fines and negatively influence you credit history. Unemployment is an inevitable part of life and banks understand this. Ask your bank for deferment or forbearance and do not miss a payment at all costs!
Do Health Insurance
Doing a review of your health insurance plan is very crucial while you are unemployed – especially if you were insured through your employer! With new laws in place, everyone must be insured or expect a fine. If you are under the age of 26, you can get insured via your parent but if not, The Affordable Care Act can serve to be a great option. Look up your choices!
Don't Shut Down Completely
Not everyone gets to leave a job and get one right away – especially in their field. Sending thousands of resumes to not even hear back a chirp is quite common now. Realistically, you may want to consider applying for any jobs if you've passed a month of waiting. This is important because it not only puts some money back in your pocket, but you avoid a huge blank in your resume; your perspective employer will appreciate this quality about you.
Do Take a Holistic View of Your Situation
Let's be honest, going through rough times is quite important to appreciate the joys of life. Being unemployed leaves you with quintessential time to do some soul searching; if you're not pleased with your current career path, maybe now is the time to make some moves to change – especially if you're young (but also if you are older yet passionate). If you have artistic talents, now is the time to take your skills to a new level and perhaps even converting it into a profession.
Don't Neglect your Well-Being
Quite often, the stress of being unemployed gives people the excuse to pick up unhealthy pass times – alcohol, drugs, overeating, behaving angrily, etc. While your unemployed status will eventually end, you may find yourself stuck with such unattractive habits. Continue to keep a positive mindset and take care of your body; eat right, exercise, and surround yourself with positive activities. While you must maintain a strict budget, you can have occasional fun; fun does not have to mean blowing money away. Think of this period as time for personal growth and tackle the burdens of life one day at a time.