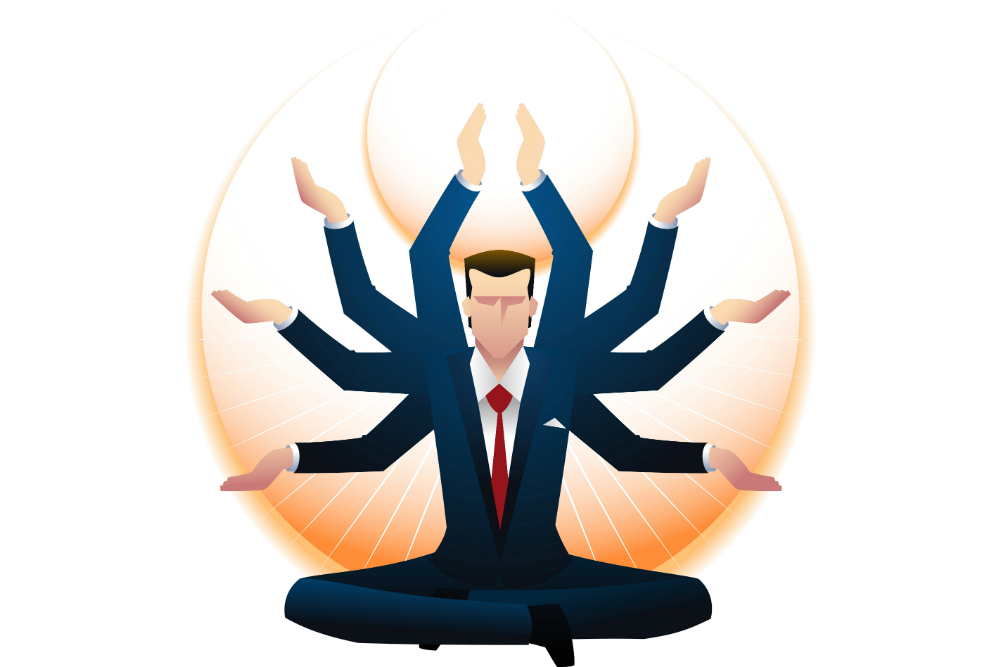 Unlearn Bad Habits
In order to be a master of you finances, you must learn not to get carried away with your purchases. In the world that puts instant gratification a priority, adopting this habit does not come easy. So what are some of these bad habits – speaking in general terms, it's anything you've purchased that you simply did not need or worse even regretted purchasing no more than a week later.  However, let's expand a little bit on it.
One bad habit that comes immediately to mind is shopping online. Shopping online can be great (and it is), but it enables people to make bad decisions regarding their spending – especially when boredom peaks a new level of high. You may also want to discontinue email subscriptions for coupons and deals as they make buying unnecessary things ever more tempting.
Another virtue to adapt would be to not be so blindly driven by sales. Sales are great – but can be evil. Keep in mind that just because something is on sale does not mean it's the lowest it will ever cost; if you see a product (say a cell phone) being sold for a huge difference from the original price, then chances are that a new version of it is on the way – and what are the chances that you are going to "need" the brand new product the second it comes out.
As far as spending goes, we encourage that you invest money on experiences instead of materialistic objects; travelling for example!
So don't let the emotions get the best of you and stay objective – to reiterate, the objective being not spending on unnecessary things you simply don't need.
Visualize Your Goals
You must know the purpose of what you want to do with your money – hoarding it for no reason is just as bad as not knowing how to spend it; after all, you're not taking it with you once you expire. One of the best benefits of visualizing what you want to do with your money helps you stay on track of the measures you have to take to earn it  – psychologists often encourage this idea.
The idea here is to remind yourself consistently of what the overall goal is. Say your goal is to save up for your dream car or house – take a picture of the car or house you want, print it out, and put it on your desk – and remind yourself every day that that is what you are working for.
Be Patient with Large Purchases
We would like to consider anything over $200 a large purchase. It is highly encouraged that you do thorough research over the item that you are going to invest in. Look for alternatives, customer reviews, perhaps you can find it cheaper online – everything in your power to defend the decision to purchase the item with pride.
However, be patient; maybe there is some holiday around the corner – and holiday means sales. Don't ever rush to make the purchase. Give yourself at least a few days' time to think about it; you may just realize how unnecessary investing in the item was or if you're lucky may even run into a better deal.
Place Ways Automatic Savings
A survey conducted by Bankrate in January of 2015 concluded that about 60% of people in the United States do not have funds set aside to deal with emergencies – and we are talking as little as $500. It is understandable that various circumstances can make putting money away for savings very difficult, but even then you must look into your spending behavior and see if there are any corners that you can cut. Trust us when we say this, you are definitely spending money on things (perhaps even on a daily basis – i.e. Starbucks) that you can very easily avoid.
A great place to start is to place automatic savings; there are two simple ways to go about this. You can either benefit from the 401(k) plan from your employer or have your bank automatically take out percentage out of your check – this works easier if you have direct deposit but you can always deposit a portion of your check into your savings even if you prefer cashing out your checks in person.
Finally, we would like to encourage you to download finance apps like Mint that can help you stay in complete control of your finances – from spending to savings, this app will truly make you a master. It'll help you create a budget – and help you stay on track (which truth be told is almost impossible in today's busy world).