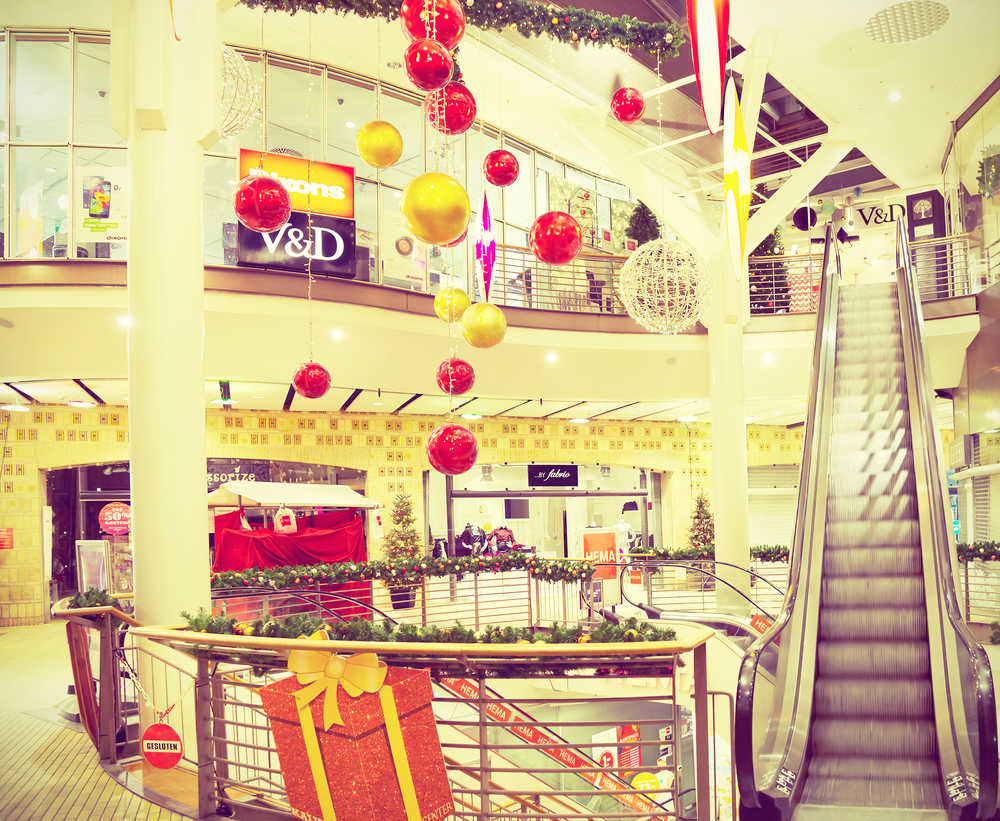 Its that time of year, no not holiday time, POST-Holiday season, which means lots of great sales. The rush from retailers to get consumers into their stores has just begun. Retailers are feeling the same post-holiday slump as every other person in the world, so what better way to fix it than retail therapy.
Items are still on shelves with no consumers left to purchase them, so this is the perfect time to take advantage of that! Many retailers have a lot of sales during the week between Christmas and the new year.
Here are some of the BEST items to look for during this time:
Holiday Decorations-That's right, get it while they are all on sale. Retailers are dying to clear their shelves of all their decorations including lights, garlands, wreaths and pretty much anything else you could think of that could be used to decorate for the holiday season!
Wrapping Paper-Again, this extremely seasonal item isn't exactly a hot seller the rest of the year. Its the perfect time to pick up a few rolls for next season. Plus if you look extra hard you might be able to find some paper that is a bit more "generic" to use throughout the year.
Holiday Cards-Another item that has a long shelf life, but a short giving season. The great thing about cards is that no one knows what time of year you bought them!
Tape-Another item that never expires, often available in jumbo packs around the holidays, its deeply discounted after. People just aren't taping up packages as much after the holidays are over, so do yourself a favor buy a jumbo pack and keep it on your shelf for the rest of the year!
Artificial Trees-Let's face it no one is buying Christmas trees at any other time of year besides the holidays! So if you want or need a new tree, the time is now!
Winter Clothing-Most retailers start putting winter clothing on sale right after the holidays because of the extremely long-lead time that retailers use for seasonal clothing and winter apparel is such a popular holiday gift! Winter clothes can be stowed away for next year or if you live in a climate that permits worn for a few more months!
Tech Devices-Tech devices have recently become a holiday gift giving staple, and many go on sale the week after Christmas as retailers try to move out their overstocked items. Its a great time to pick up televisions, blu-ray players, or a wearable fitness device.
Gift Sets-You know the one your aunt always seems to get you every year? While they may not be the BEST gift, they are great when purchasing from your favorite brand or company. Pick up a few boxes to use throughout the year for yourself or gifts!
Gift Cards- While giftcards aren't always discounted at brick-and-mortar stores, you can find some great deals on secondhand sites such as Cardpool.com and Giftcards.com, where people will want to unload these gifts for cash!
Seasonal Food Items-Seasonal food items, such as chestnuts and pies as well as spice gift sets are all quite cheap after the holidays. The food is still just a good a week later and often everything can be frozen to extend the shelf life a little longer.